The Natural History Museum is pleased to participate in the group exhibition curated by Oliver Ressler,
"Flood Tide of Resistance".
The exhibition opens Friday, October 7, 2022 at NeMe Arts Centre in Limassol, Cyprus.
The worldwide scope and visibility of the environmental movements reflect the terrifying global scale of the threat and also the unprecedented social breadth and depth of collective determination to counteract it. Millions of people determined to prevent total planetary climate collapse – to preserve the Earth as habitat for future generations – are joining the climate justice movements and collectively taking action.
This is also true of many artists, more and more of whom have shown over the last few years that they no longer regard climate breakdown merely as "subject matter" for their works. Climate activism does not only take place as a land-locked form of resistance, but in the past few years has also expanded to the sea.
This exhibition brings together artists who produce their works in dialogue with the climate justice movements related to both land and sea, in which they consider themselves participants.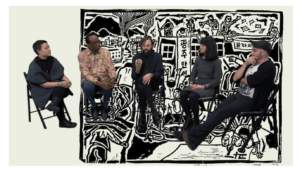 Artists: Tiago de Aragão (BR), Lauren Bon and the Metabolic Studio (US), Noel Douglas (UK), Francisco Huichaqueo (CL), Gilbert Kills Pretty Enemy III (US), Kathy Jetn̄il-Kijiner & Aka Niviâna (MH/GL), Laboratory of Insurrectionary Imagination (FR), The Natural History Museum (US), Oliver Ressler (AT), Enar De Dios Rodríguez (ES), Theo Prodromidis (GR), Rachel Schragis (US), Seday (FR), Jonas Staal (NL), Tools for Action (HU/NL), No Grandi Navi (IT).
"Flood Tide of Resistance" is a new and extended configuration of "Overground Resistance", first exhibited at frei_raum Q21 exhibition space, Vienna, in 2021. Following the events in Cyprus, this project will travel further to CAC Centro de Arte Contemporáneo de Quito, Ecuador, in late November 2022.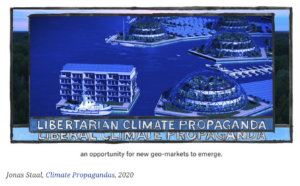 MORE INFO:
Flood Tide of Resistance | NeMe
Flood Tide of Resistance. An interview with Oliver Ressler